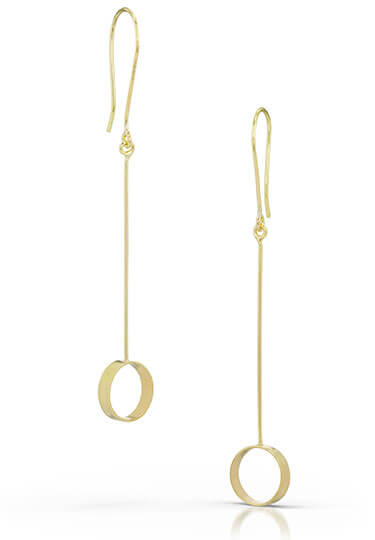 I approach jewelry design as an art form. Each piece of modern and minimal handmade jewelry I create is a small sculpture intended to be worn in intimate conversation with the body.
Inspired by Modernist design of the mid-20th Century, I use clean lines and definitive shapes as a means to bring strength to my work. I find beauty in the language of pure geometry.
I handcraft all of my work in my New Mexico studio using 100% recycled sterling silver and 18k gold.
Showing all 15 results