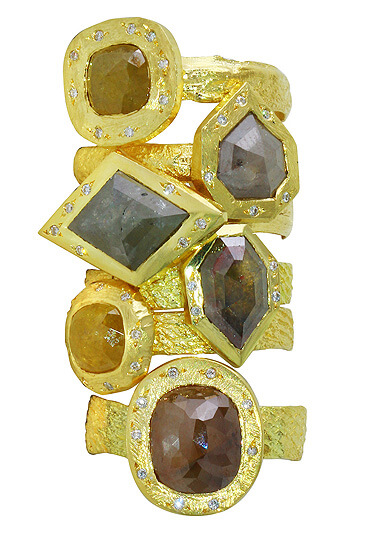 "The way I see it, God created women as the most beautiful of all his creations.The jewelry I design just adds to the beauty God has already created."
His great-grandfather had an important natural pearl business in Paris as far back as the late nineteenth century. Amyn's maternal grandfather H.C.Javeri, was a pioneer who set up a diamond factory in India under the aegis of Diamond Corporation of India which was the first modern industrialized factory. His mother is a renowned diamond cutter who has personally cut diamonds for Sir Harry Winston, a friend of the family.
Amyn the jeweler pursued his love for jewelry and started designing statement jewelry pieces in the early 1980's. He later went to Geneva where he studied jewelry casting for over a year. He returned to India to manage a family run jewelry casting facility.
Showing all 22 results