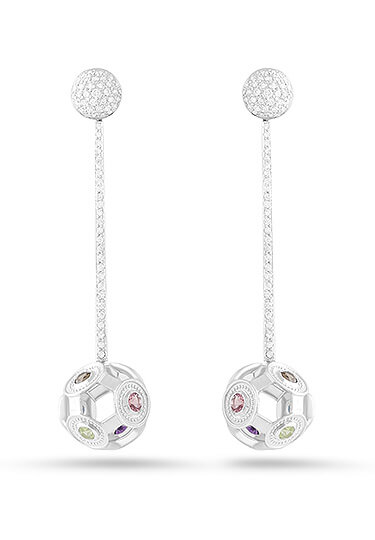 It was the stone that started it all; a blue chalcedony in a tiny back lane shop in South Africa during a trip in 2012 that took Joti Anand's breath away. Taken by the dazzling colors and natural inclusions, Joti instantly envisioned a vibrant setting with the stone as the central character.
As the founder and designer of Kaina Jewels and a certified Gemologist with the Gemological Institute of America, Joti celebrates the raw, striking beauty of precious and semi-precious stones. She is inspired by redefining motifs—from the flowers that bloom in her garden to strong geometric architectural lines—to create contemporary gemstone jewelry. All of her pieces are handcrafted in Dubai with the finest quality materials.
Joti boldly follows her passion, which is evident in her unique designs and strongly reflects her artistic flair.
Showing all 18 results