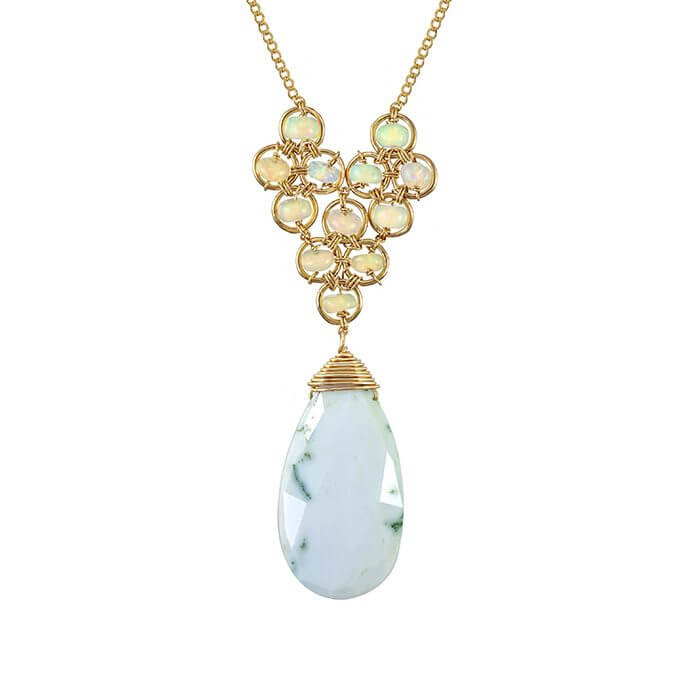 Opal and Agate Pendant
$225.00
Description
We love the shimmer and color play of these Ethiopian opals that create a graceful accent to the teardrop shaped tree agate stone. The tree agate is white with the natural veins of the stone running though it giving it a bluish hue. Woven on 14K yellow gold fill, this is a necklace that goes from work to play with perfect ease.
Length: pendant only – 1.5″
Chain length: 18″
When item is not in stock and must be special ordered, fluctuating gold prices can change price of gold pieces. Please allow 2-4 weeks for delivery as our jewelry pieces are handmade.