I had forgotten how much I love this city. It has such energy and warmth. I came in seek of all things I love – beautiful and interesting jewelry design, great food, and places not visited on past trips. Two things brought me great joy on this trip: my cousin Riccardo travelled to see me from Genoa. I hadn't seen Riccardo for 30 years and he was just the same warm and generous person I remembered.
Second, jewelry artist Domenico D'Addario drove from Molise (three hours away) to see me to discuss specific designs I wanted for my clients and to provide me with treasures to bring home.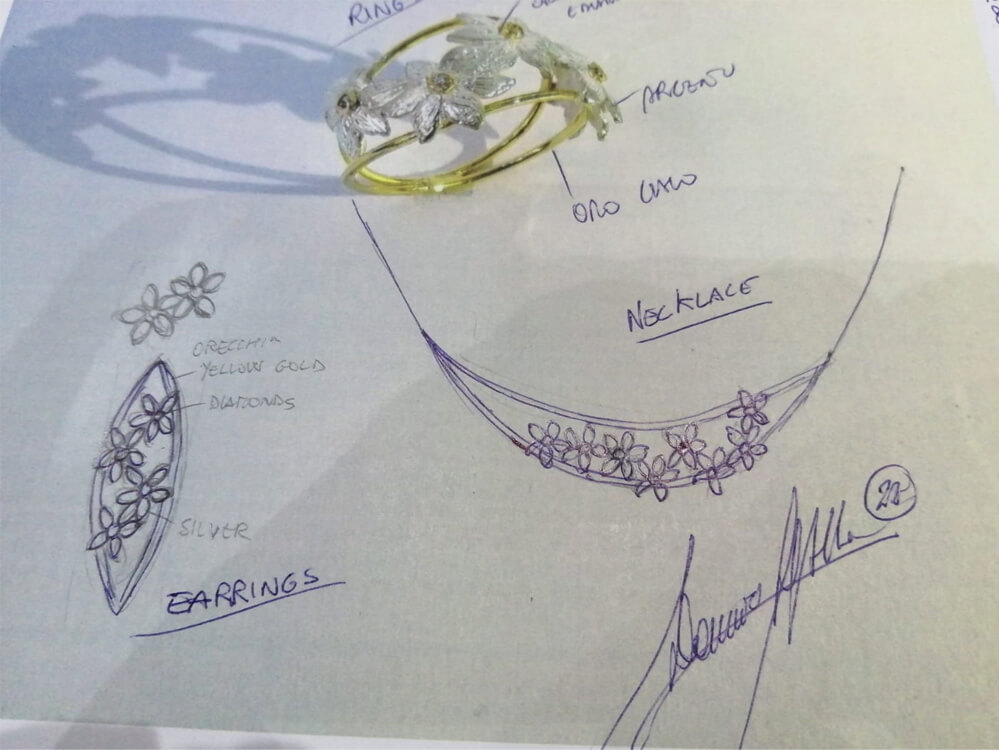 Domenico uses ancient techniques to create his designs. Many pieces include granulation, a painstaking process of creating tiny balls and soldering them to the piece. Here are a few of his pieces. Many I have asked him to modify to accommodate the tastes of my of my clients. I can't wait to bring them home for you to enjoy!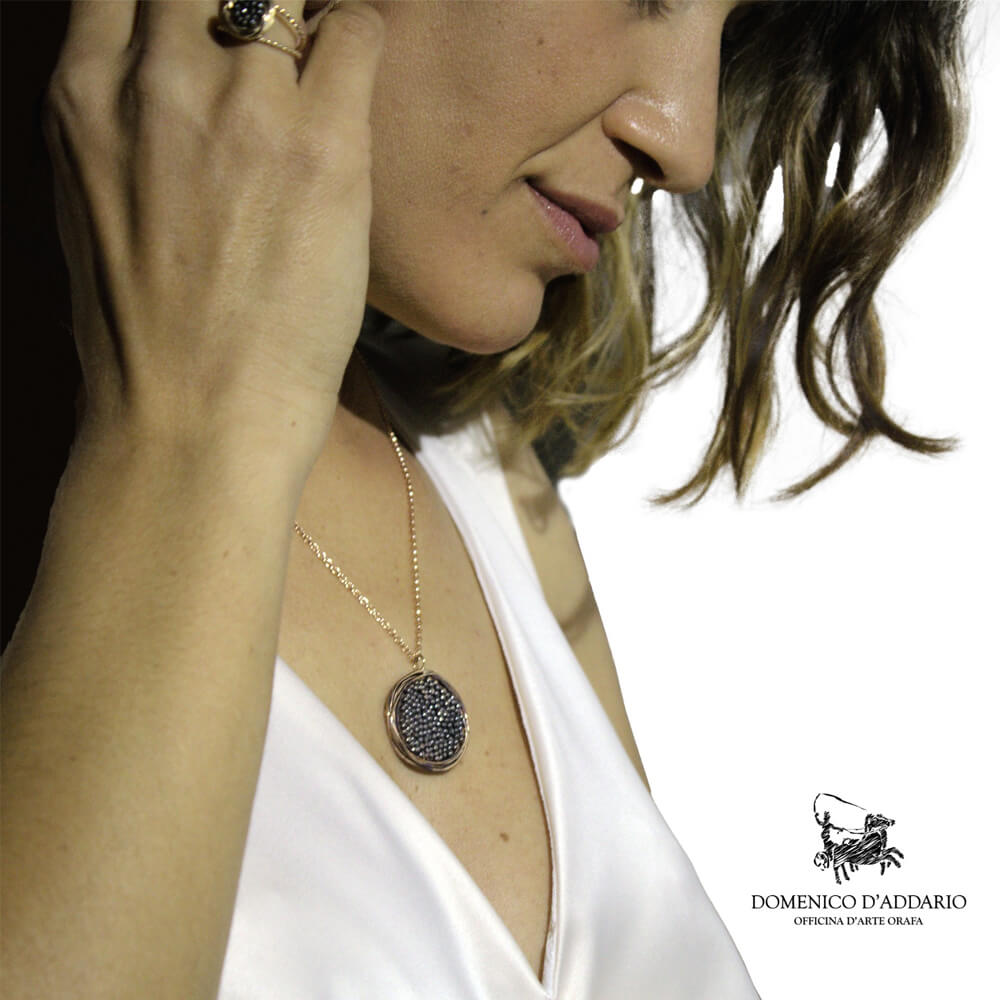 Taking a break from work and family I wandered the streets with no real destination in mind, just taking in the sights and sounds of the city. The sun was shone every day with temperatures in the high 80's most days. In the heat of the day, gelato offered the only real solution to cooling off a bit. My apartment was located near St. Peter's so one afternoon I ambled to the Square and absorbed anew the beauty of Michelangelo's design. The symmetry of the architecture has a way of enveloping you in a big hug, just as this city does. The feeling this place elicits is comforting and calm, a sense of peace. Entering St Peter's Basilica allowed me to gaze one more time at the Pieta, another iconic work of Michelangelo. The enormous canopy covering the tomb of St. Peter carved in bronze by Bernini is a sight to behold. The detail is extraordinary, its size marks the importance of St. Peter's tomb and altar in this Cathedral. No what your religious beliefs, the architecture, works of art, overall design of this place can be appreciated for its beauty and significance in history.
One evening I joined a food tour in search of the best versions of Rome specialties and I found it. What fun! Our group went to 7 different places to experience the best of Roman dishes:
Pasta Amatriciana – made with crispy guanciale (the jowl of the pig, tomato, onion, hot pepper.
Pasta Cacio di Pepe – a simple dish of pasta tossed with Pecorino Romano cheese, black pepper, and the water from the pasta (mixing it well melts the cheese and creates a creamy sauce).
Prosciutto, Melon and Stracciatella (the creamy center of Burrata cheese).
Porchetta – Succulent pork herb roasted on a spit slowly until the skin in crisp and the interior melts in your mouth.
Thankfully, I am walking a lot hoping that it will counteract the inevitable increase in my caloric intake. I can only hope!
Next stop, Croatia! See you there everyone, as my adventure continues.