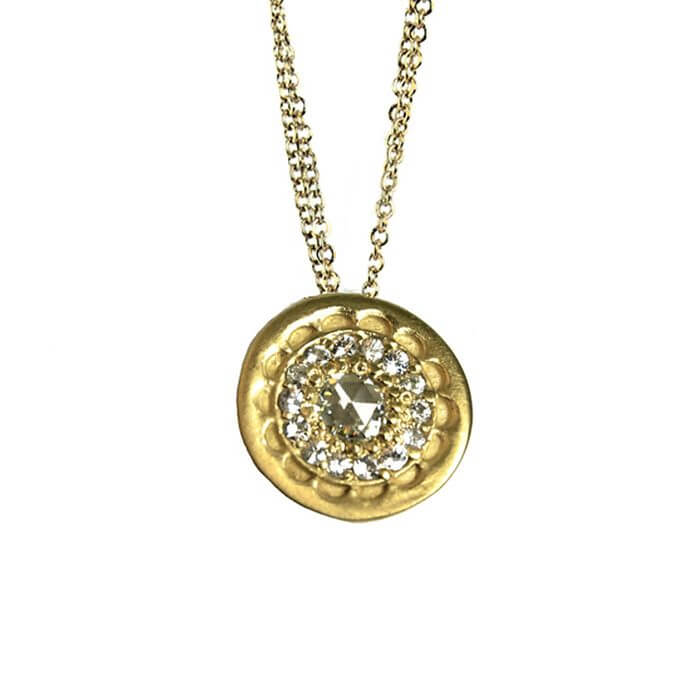 Scallop Rosette Necklace
$495.00
Description
A small medallion with a Moissonite rose-cut diamond surrounded by a halo of White Sapphires. Pendant is on an adjustable length 16-18″ double cable chain. 14k vermeil, matte finish.
Pendant: 13mm diameter
When item is not in stock and must be special ordered, fluctuating gold prices can change price of gold pieces. Please allow 2-4 weeks for delivery as our jewelry pieces are handmade.