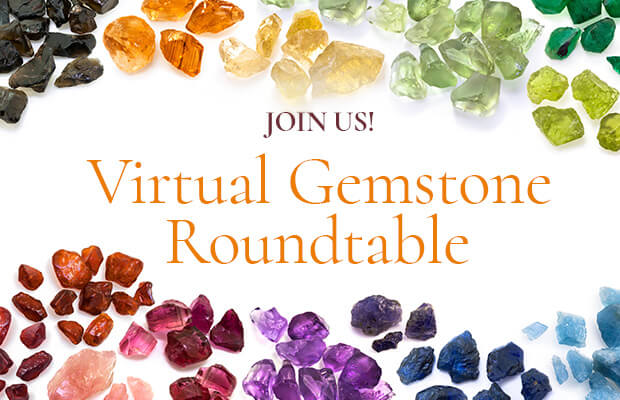 Get ready for holiday gift giving! We are hosting our Fall Virtual Gemstone Roundtable and we want you to be there. From the comfort of your own home you will see some amazing gems curated by Judith Whitehead, gem collector and dealer who will join us from Tucson. Judith has created some amazing gem sets for earrings and pendants that you won't want to miss. There is absolutely no requirement to purchase. (If you see something you love and want to purchase, a one-on-one appointment to see the gems will be available after the virtual event.
It is not too early to reserve your space; please RSVP by Monday, November 1st, 2021. We would like to send you a package of goodies for the event, so please email or call to send your mailing address.
Tickets are not available as this event has passed.