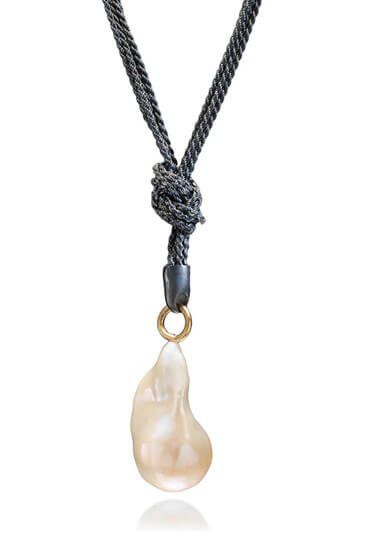 As an adult, my creative medium moved from textiles to metals, but the stitching came with me, as seen in my current Interwoven Collections. I love texture, form and intersecting lines and find inspiration in everything from nature to architecture, fabric, design, lines and texture. All of these spur the personal aesthetic and style of Suzanne Schwartz jewelry.
I create my woven textured metal jewelry by stitching with gold or silver wire on metal shapes, giving my work a three dimensionality while honoring the basic design sense of each piece. Stitching is a way for me to create texture in my jewelry. I love using the texture of the line. Silly as it may sound, I love playing with lines.
But what I love most is seeing my finished work on other people. Even though it came from my hands and my inspiration, I see it in a new light. It takes on a life that wasn't there before and to their personality as if just made for the wearer. It's exciting and truly gratifying.
Showing 1–24 of 32 results