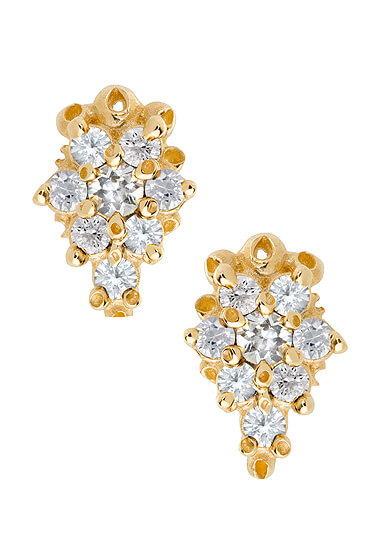 Ruta Reifen's practice is based on an expertise of artisanal goldsmith techniques, design skills, and an academic background in art jewelry, art history, and contemporary art. Each piece is individually handmade, using responsibly sourced metals and stones, ensuring a commitment to the highest quality craftsmanship as well as minimal environmental impact. Classically trained as a goldsmith and jewelry designer, Ruta Reifen Fine celebrates her expert artistry (all pieces are hand-carved in wax) inspired by an appreciation for organic forms and influenced by nature and the sea. The result is a distinctive, contemporary look with a fluid, romantic silhouette and feel.
"Each piece of wearable art I create is a symbol of splendor and romance that resonates with nature's harmony and beauty." — Ruta Reifen
Ruta keeps her own studio practice in the Brooklyn Navy Yard (NY) and in Tel Aviv (Israel). Her ethically-sourced handmade gold jewelry is noted for contemporary designs and signature coral-like textures accented by precious stones. The designs—complemented by a synergy of form and surface —are handcrafted in 14K gold while utilizing gemstone color combinations to convey an ongoing romance with the sea.
Showing all 11 results