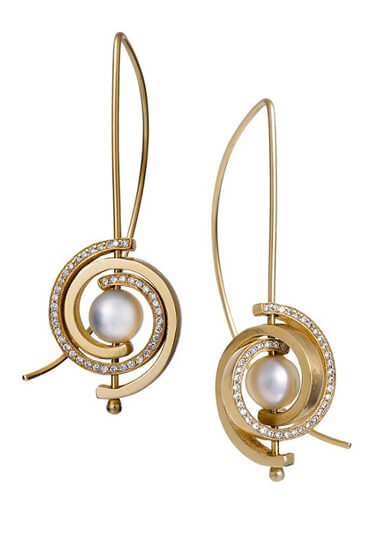 Sequence, my most recent fine jewelry collection is an interpretation of the forms and shapes found in nature through the clean, minimal design sensibilities of my Scandinavian heritage. Sequence is understated and contemporary yet elegant and sophisticated. My jewelry is a reflection of the many art forms which have inspired me over the years: fiber, fashion, forms found in nature, bold architectural details, the kinetic energy of objects in motion and my passion for the Art Nouveau and Art Deco movements.
Martha Seely's design career began as a costume designer and wardrobe stylist for theater, film, and television, exploring the integration of form, textile, and movement. Her understanding of clothing and fashion translates into handcrafted fine minimalist jewelry that harmonizes and enhances a woman's style. Her design goal in both her clothing and jewelry is to create extraordinary pieces for extraordinary women.
Sorry, this product cannot be purchased.
Showing 1–24 of 55 results