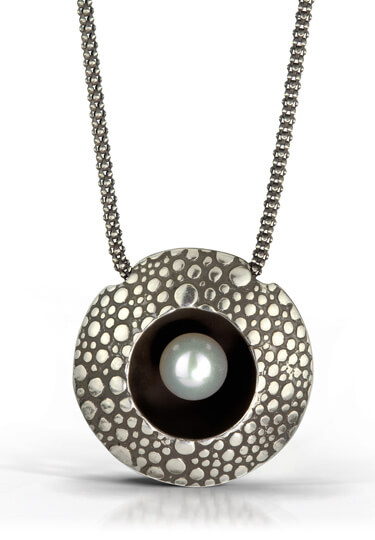 "Feel More You. The intention behind my work is to inspire everyone to embrace their essential self."
Maggie Bokor is known for her organic elegant jewelry. She lives an inspired life as an artist, musician and entrepreneur. Maggie designs from the heart, inspired by her beautiful natural surroundings. She believes in the heirloom quality of her work and loves hearing stories of how her work has touched other's lives by wearing her creations.
Interested in the organic nature of working with silver in a "clay-like" state, all of Maggie's originals are designed with metal clay. This malleable metal allows Maggie to focus on surface and detail in the hands of a sculptor. She casts in sterling silver to create unified collections. Working with patinas, Maggie creates different looks with each piece. She designs with semi-precious stones and fresh water pearls to add color and personality.
Showing 1–12 of 21 results
Showing 1–12 of 21 results