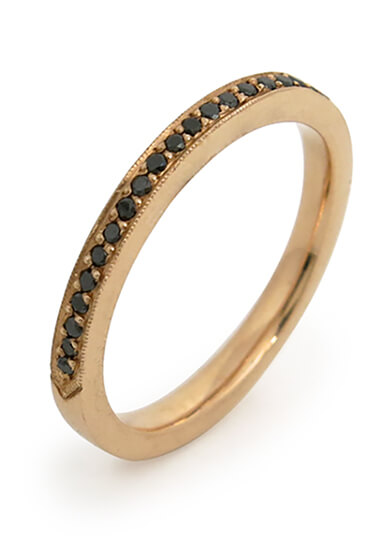 San Francisco based metalsmith Corey Egan merges old world techniques and hand carved motifs to create her collection of artisan jewelry. Drawing inspiration from natural patterns, texture, and silhouettes, each of Corey's pieces is meticulously crafted and adorned with intimate details.
This love of science and nature manifested along with Corey's growing artistic talents. Already drawing from a young age, Corey spent her teenage years honing skills as a painter, ceramicist, and sculptor. Her obsessive love of texture and details was apparent in each medium she touched. While studying in Detroit in 2004 she encountered metalsmithing for the first time. She was fascinated with the forming process and inspired by its tactile properties. Metal was the perfect medium for Corey to realize the textures of her natural treasures.
Today Corey's work draws on her love of exploration, animals, and artifacts to create wearable works of art from precious metals and gems. She currently lives in Oakland with her husband who, thankfully, loves animals and adventure as much as she does.
No products were found matching your selection.