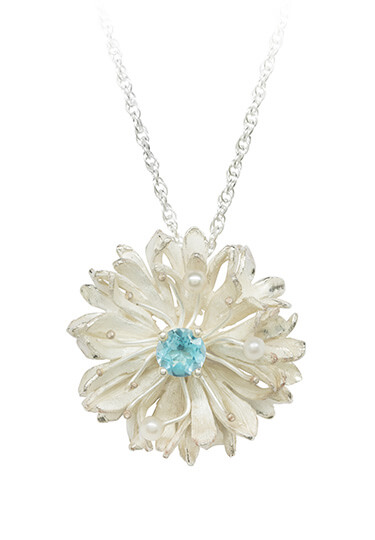 Andrew O'Dell left school and started work as an apprentice general mounter / goldsmith. During this time he worked on and made many special commissions for a variety of clients including, the Queen, the Sultan of Brunei, the Saudi Royal family, the Sultan of Oman and London Jewellers Aspreys and Garrards. Whilst working he attended evening classes and achieved credit and distinctions in craft and advanced city and guilds exams at the Sir John Cass Jewellery College, Aldgate East, London.
He set up his own workshop and over the years has worked on commissions and projects for many different clients, including a year on Stuart Devlin's "Champagne Diamond Exhibition" at Goldsmiths Hall. As a result of this work he was proposed as a Freeman of the City of London and then nominated as a Fellow of the Institute of Professional Goldsmiths.
Over the years he has made all sorts of fine jewelry, from the simplest nature-inspired bands to gold yoyos, diamond set belt buckles, watches for Paul Smith and brooches for Ken Bates, former Chelsea football club Chairman and other celebrities.
Showing all 10 results