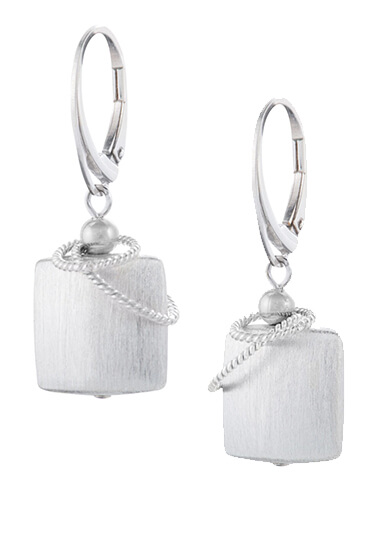 Naomi Tussin has always appreciated the power of jewelry. Even as a child she knew it was the Pop-it Beads® that made her overalls come alive. Later on, a degree in graphic design from Hartford Art School cemented her respect for space and placement, balance and systems, and she went on to build a successful career in advertising where she designed ads that were captivating and to the point. Today, Naomi uses these same sensibilities when designing jewelry. Her textural and contemporary pieces enhance a woman's personal style, they never overwhelm. Each stunning piece complements another, making this elegant collection one that can be built on and enjoyed for years.
Designed and produced in her Avon, Connecticut studio, using the finest sterling silver with freshwater pearl, 14k gold vermeil, abalone and gemstone accents, Naomi's unique and richly textured work can be seen on spirited women at work and at play.
No products were found matching your selection.